Good Quality Aluminum Composite Panel / ACP / Acm / Aluminum Sandwich Panel
Aluminum composite panel is a new material after a serious of processing alumi-num sheet is used as surface which have been polished and coated with lacquer. Poly-ethylene is its core layer.
The aluminum plate is composed of two distinct kinds of materials (metal and nonmetal), it retains the original composition of material (aluminum, non metal polyethylene plastic) the main characteristics,To overcome the shortcomings of the original material, and obtained many excellent material properties, such as luxury, decorative, colorful weathering, corrosion resistance, resistance to hit, fire, moisture, sound insulation, heat insulation, shock resistance; light weight, easy to add Forming, easy transportation and installation, can quickly adjust the construction characteristics, these characteristics broaden wide application prospect for the aluminum plate
.
Aluminunm-plastic panel structure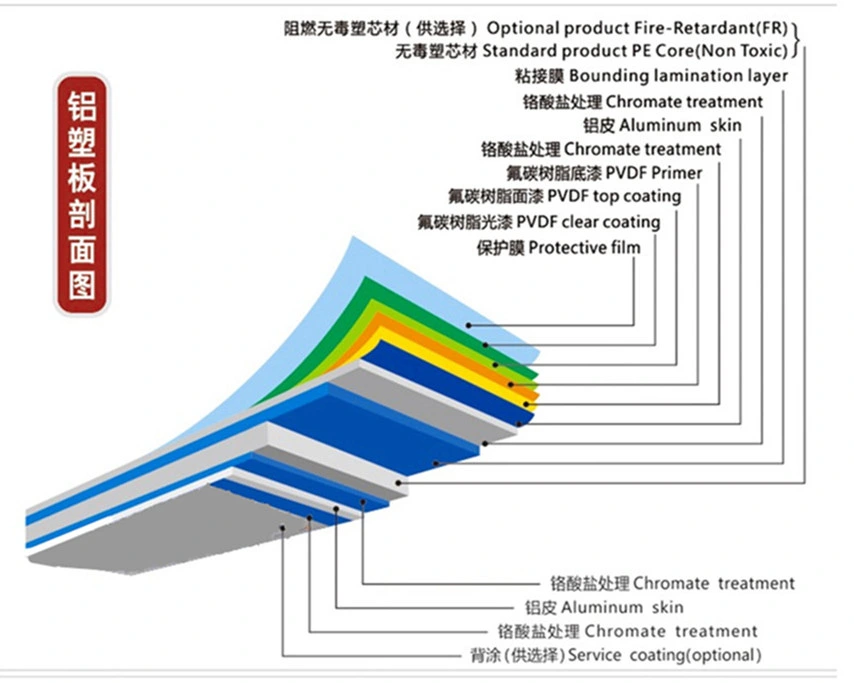 Standard size
Standard size

1220 * 2440 * 4mm

Thickness Range

2mm~8mm

Length Range

less than 6000mm

Width available

900mm~1570mm

Aluminum skin thickness

0.1mm~0.6mm

Colors

ALUBANG Aluminum Composite Panel




have more than 60 colors for choice, RAL & PANTONE acceptable

Coating

PE, PU, PVDF, FEVE, NANO, Anti-bacterial, Anti-Static, Anti-Scratch.....

Packing

Wooden-box or in bulk

Delivery date

standard color, needs 7-10 days, special color and width need 25 days

Production lines

10 production line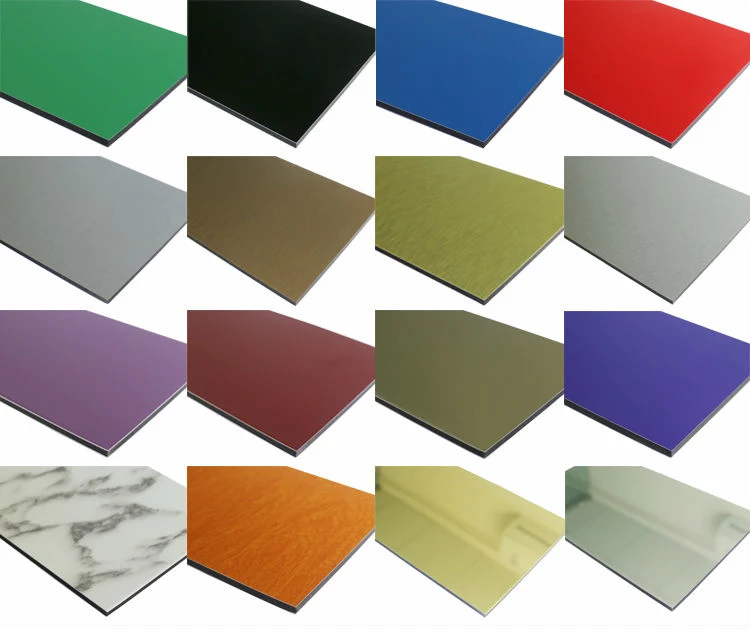 Product Features
:
1.ECONOMY

WIth the used of quality aluminum-plassitic panels are dispensed with longtime maintenance, Thus having saveded the maintenance expenditures of modem high-rise constructions. due to the serious pollution in cities in our country,they may need to be manitained and cleaned serveral years later.Being easily cleanable,They can be cleaned by neutral cleaning agent and clean water and come out to be fairy new after cleaned.
2.DURABILTY

Fluorcarbon coated aluminum-plastic composite panels are featured by high durabilty ,Good resistance against weather,high temperature,wear and pollution etc.
3FLANTNESS

Aluuminum -plasitic panels are given smooth surface to meet the top-grade enjoyment of modernconstructions,
4.LIGHT WEIGHT

Aluminum-plastic panels are composite of aluminum and plasitics.which is lighter than other decoration materials,thereby to facilitate the installation work and shorten the construction period.
5. EASY INSTALATION

Aluminum-plastic panels can be easy cut,grooved ,and bended into arc or right-angeled shapes to meet the requirements of decoration.
6.NON INFLAMMABLE

The noninflammable external aluminum sheets offer protection to polyethylene core material, and cut off heat conduction in the initial stages of combustion,with fiame resistance up to international standard.
7.DESIGN PERFORMANCE
If requested by costumers, alminum-plastic panel can be made to defferent colors and shapes to meet the original design of architects, thus bringing perfect decration effec
8.
ENVIONEMENTAL-FRIENDIY

No changes in surface coating no pollution to the environment.
Application:
Widely used in decorative projects, especially for indoor and outdoor decorations, such as Home decoration, Airport, Stations, Banks, Hotels, Cinemas, Stadiums, Schools, Restaurants, Libraries, hospital, Offices, Chain Stores, Shopping Center, and other public buildings.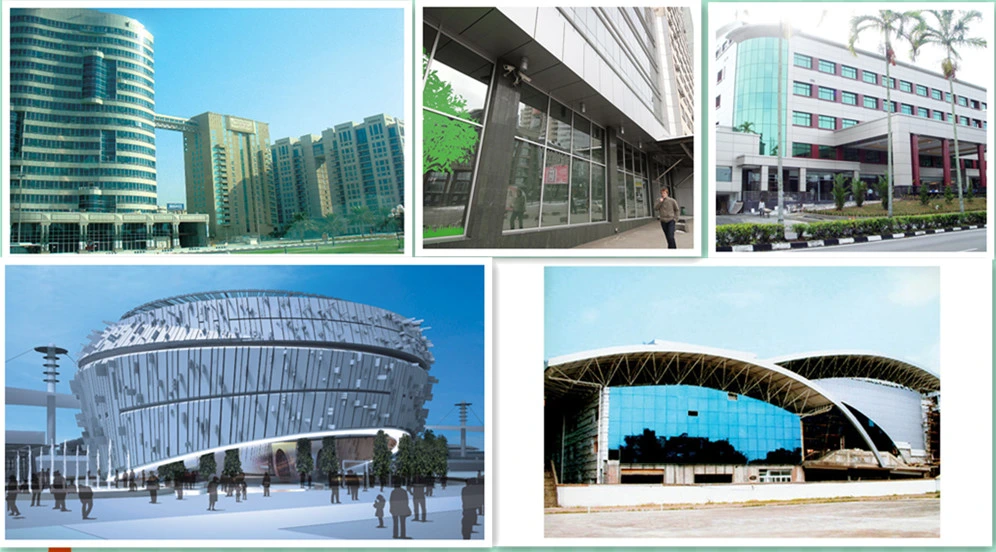 Qualification certification and Examining report