Bamboo Panel / Bamboo Board / Bamboo Plank /Bamboo parquet for furniture/ wall decorative / countertop / worktop / cabinets .etc
100% Bamboo Material
Bamboo Panel is ideal for any interior use where hardwood may traditionally be used, including cabinetry, reception areas, wall treatments, furniture and more. This material machines nicely, finishes cleanly and comes in classic colors with either a horizontal or vertical grain pattern that makes these products a preferred substitute to hardwood
plywood for increased durability, a unique and refined look, and low environmental impact.
Bamboo panel are manufactured with an ultra-low emitting or formaldehyde free adhesive.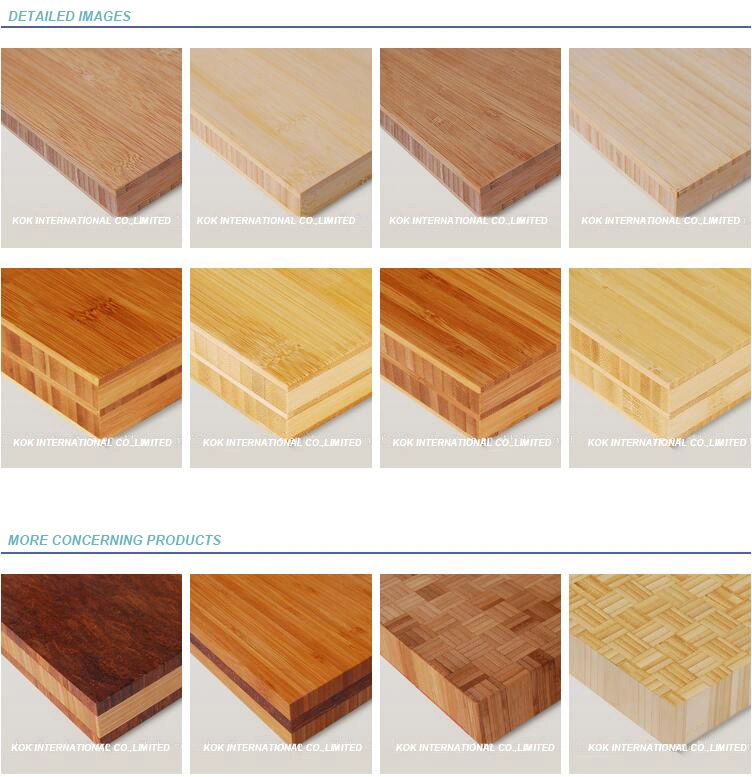 Crafted in 100% solid bamboo

No plywood, particle board, or MDF.
Eco-friendly, sustainable resource
20% harder than Red Oak
Fully assembled case goods
Natural beauty
More Options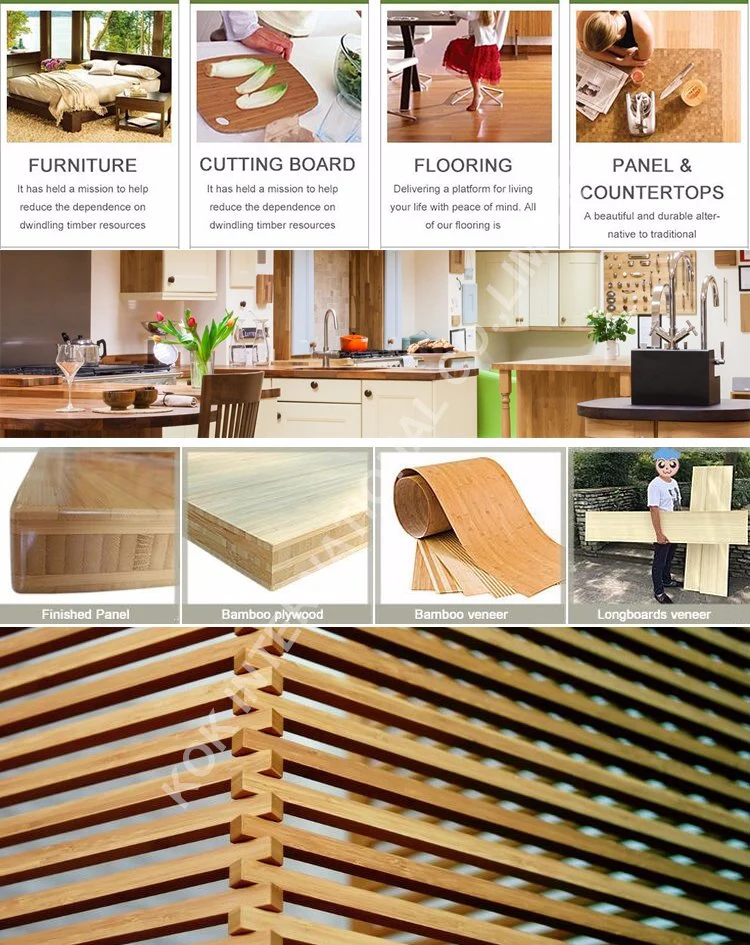 Why Bamboos?
Sustainablility
Bamboo is one of the earth's fastest growing plants that grows to maturity in 5 years or less.

Selected Harvesting
Each bamboo culm used in the production of furniture products is individually selected by the local
farmer and harvested by hand. This preserves the eco-system of the native bamboo forest, and leaves the
bamboo root system intact, from which new bamboo shoots will emerge and grow the following year. We does not use clear cutting, a timber harvesting method that involves the removal of tanding trees in a
given area, commonly used in the wood lumber industry.

NO WASTE
We utilizes the entire bamboo culm in the manufacturing process, wasting nothing. 100% of the bamboo material is used, including the sawdust, which is put to use generating steam for the dry kiln room and
press machine.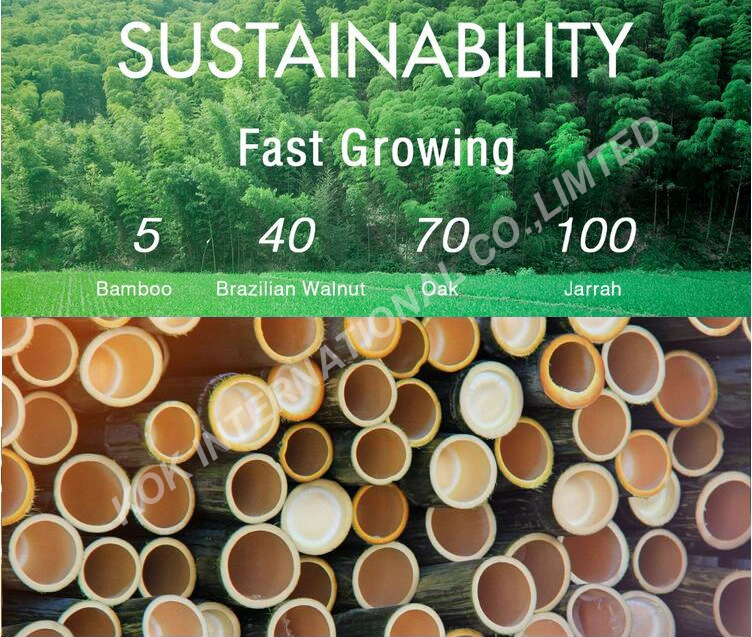 Economic and environmental protection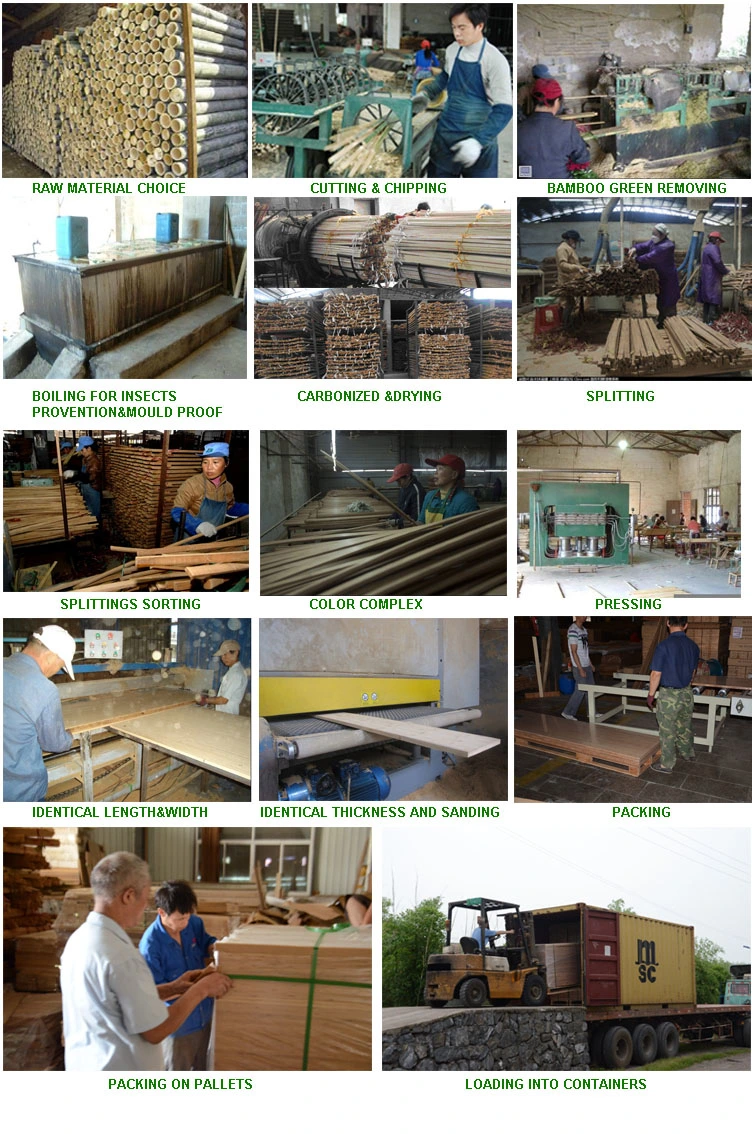 Structures:
1. Horizontal one-ply; Vertical one-ply; Or Strand bamboo one-ply
2. Horizontal multi-ply in one direction; Horizontal 3-ply crossed; Vertical 3-ply crossed; Strand bamboo 3-ply crossed (with vertical crossed core)
3. Horizontal multi-ply crossed; Vertical multi-ply crossed; Strand bamboo multi-ply crossed (with the crossed vertical
4. Horizontal muti-ply H-crossed structures;vertical multi-ply H-crossed; Horizontal and vertical crossed H-structures.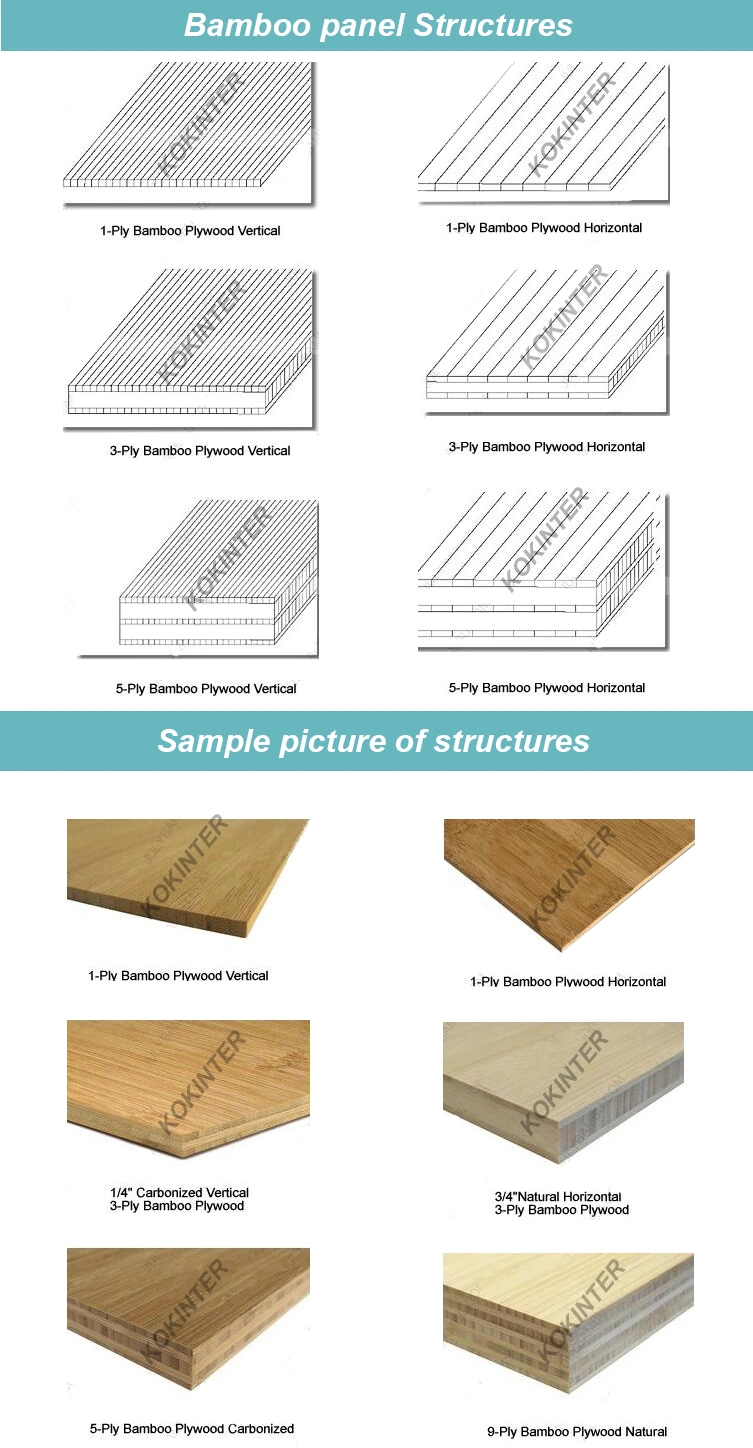 Four advantages to choose our bamboo panel!
1. The most comprehensive styles and structures you can find.
2. Rich experience, full production line, high quality standard.
3. Non-standard dimensions, customized structure available.
4. Maximum length up to 6meter (face ply non- finger joint) available.
BAMBOO PANEL Standard Dimensions:

2440x1220x3mm 1-layer
2440x1220x4mm 1-layer
2440x1220x5mm 1-layer
2440x1220x6mm 1-layer
2440x1220x10mm 1-layer

2440x1220x15mm 3-layer, crossed structure
2440x1220x18mm 3-layer, crossed structure
2440x1220x19mm 3-layer, crossed structure
2440x1220x20mm 3-layer, crossed structure
2440x1220x25mm 3-layer, crossed structure
2440x1220x30mm 3-layer, crossed structure

2440x1220x35mm 5-layer, crossed structure
2440x1220x40mm 5-layer, crossed structure
2440x1220x45mm 5-layer, crossed structure
24440x1220x50mm 5-layer, crossed structure

Hot Sales! ! ! Bamboo Panel/Bamboo Plywood/Bamboo Board/
Of course, the sizes can be customized according to requests.
Max length: 6000mm
Max width: 1220mm
Thickness range:3-500mm
For more details, you can contact us directly as following: