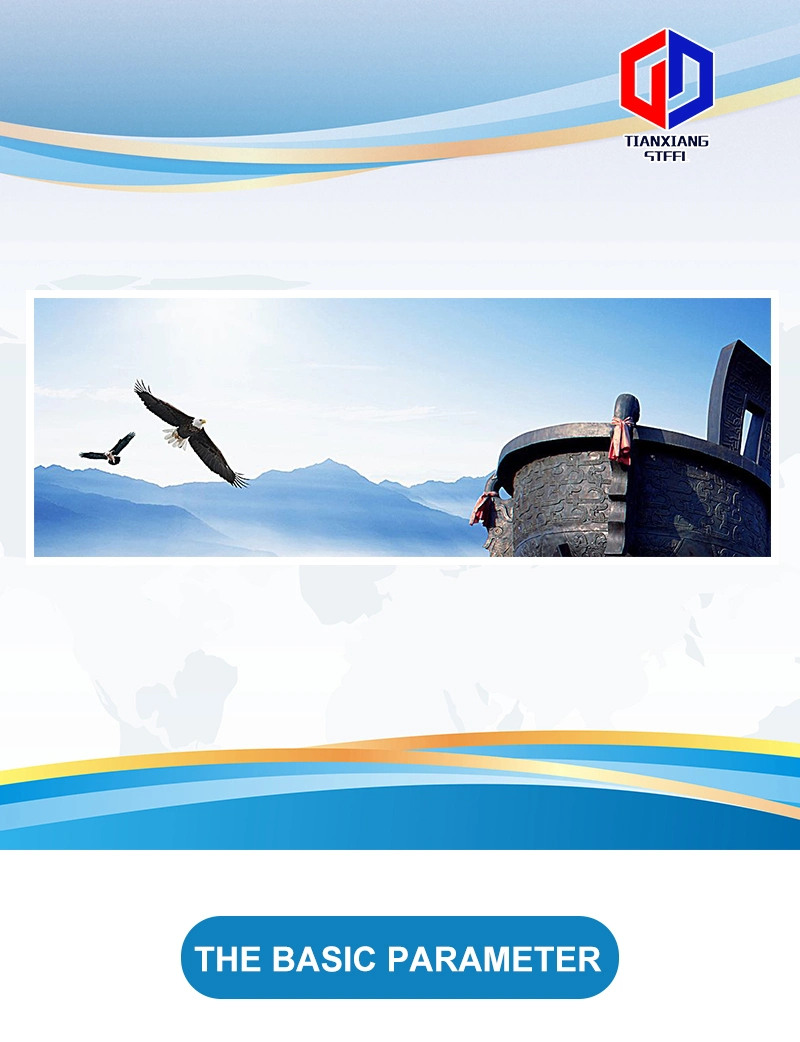 Product Details
for
steel workshop buildings ( made of steel frame )
:
Main frame

1

Main steel structure

( columns and beams )
1 . Steel Q345 ( S355JR ) or Q235 ( S235JR ) H shape
2 . Straight cross-section or Variable cross - section

2

Sub steel structure

1 . Material Q235 ( S235JR ) steel
2 . Bolt connections . Anti-rust painted or galvanized .
3 . Bracing :X - type or V - type or other type bracing made from angle , round pipe , etc
4 . Purlins : C or Z type : Size from C120 ~ C320 , Z100 ~ Z200

Maintenance system

3

Roof

Sandwich panel ( PU / EPS / fiberglass / rook wool ) or Colorful steel tile

4

Wall

Sandwich panel ( PU / EPS / fiberglass / rook wool ) or Colorful steel tile

Doors

Steel rolling shutter or others

Windows

Alu. Alloy window , or others

Fitting

7

Edge Cover

Steel sheet 0.5mm thickness

8

Bolts

M24 , M22 , M16 embedded bolts , intensive bolts , galvanized ordinary bolts , high-strength bolts , etc

9

Others options

Day - lighting panel , Roof ventilator , Down pipe , Galvanized , Crane , sanitary Products , etc

10

Foundation

Cement and steel foundation bolts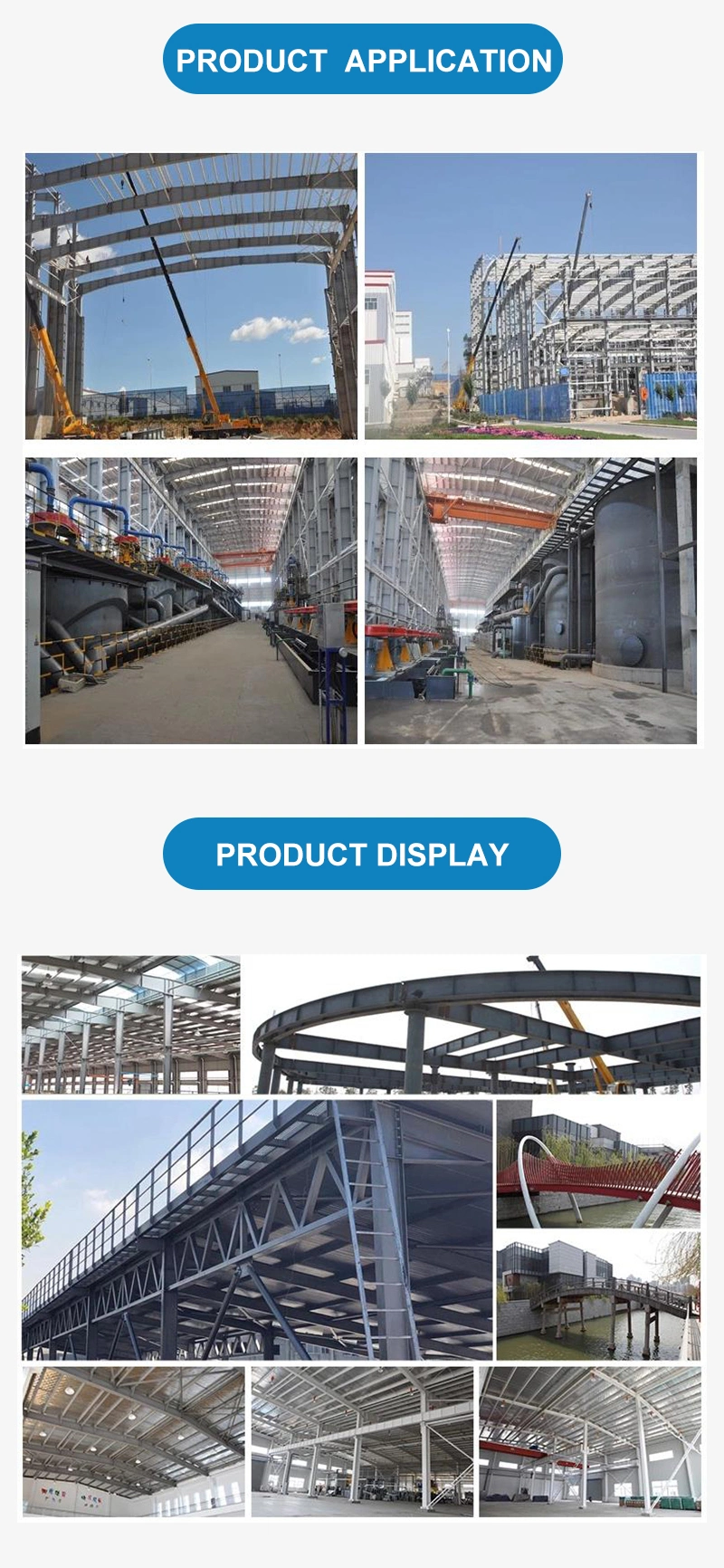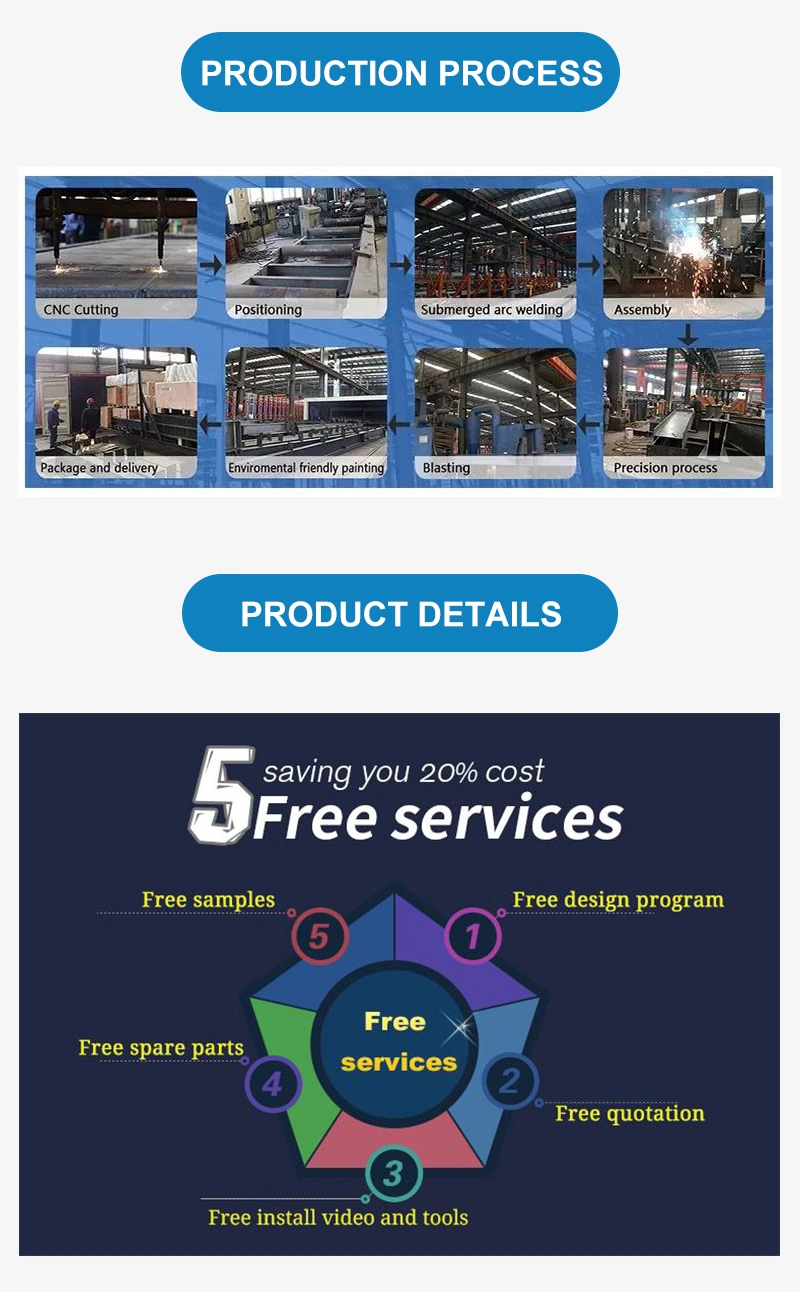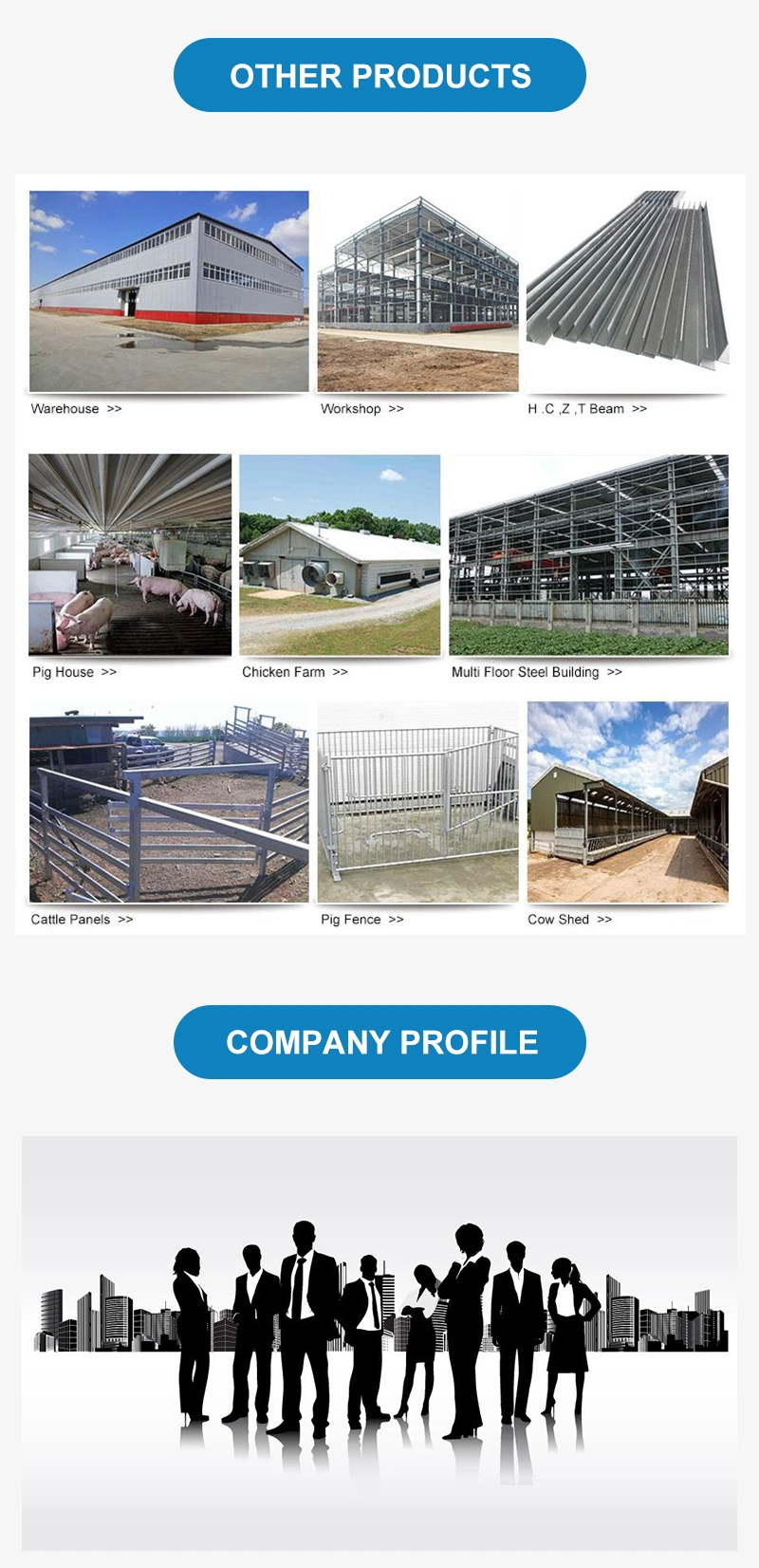 We have been focused on providing integrated steel structure and steel building solutions for the construction builders, design institutes, developers and construction material traders. Established in Shandong, our professional products and services have reached more than 100 countries and regions around the world. We mainly provides major steel structure and steel building solutions including Steel Structure Building,steel workshop& warehouse, Multi-story Building. Currently we have founded branch office and factory in many areas, with over 960 employees worldwide. And the production base is located at Shandong, China. We applies industry-leading environmentally friendly green materials, the world' s leading structural design. Our R&D center was established in Beijing and has applied more than 50 patents including 2 innovation patents up to now. Backed up with over 80 talented engineers in steel structural and architectural design.
Project case- Pakistan TIANXING INDUSTRIAL PARK( 2008) :
The development Industrial Park covers a total area of 51600 sqm, including 4 steel structure workshops, 8 dorm buildings and one office building. We supplied the steel structure for the light gabled frame workshops, muti-layer dorm buildings and the office mansion.

Our Design Software adopted for steel workshop buildings ( made of steel frame ) :
We use a series of advanced computation, analysis, design software, and dwgs detailing& mapping software, it including American SAP2000, American STAAD-Pro connection calculation software, Korean Midas gen software of finite element analysis, PKPM, 3D3S, Finland Xsteel, and AUTOCAD, etc.

We use computer workstation to Build 3D model, optimize the design scheme, which increase the product accuracy and material use ratio effectively.




steel workshop buildings ( made of steel frame ) Advantages:
1) Easy Installation
The steel frames are accurately engineered to fit simultaneously, with one end skidding into the other. No exceptional fasteners are required, and fewer employees are required to entire the process. No cutting, retaining, and hammering simultaneously long, hefty and bulky planks.
2) Cost effective
Since the steel is accurately slashed while manufacturing, there is no on location waste. Since fewer employees are required, that is less salaries to yield if you are having the construction gathered by somebody else.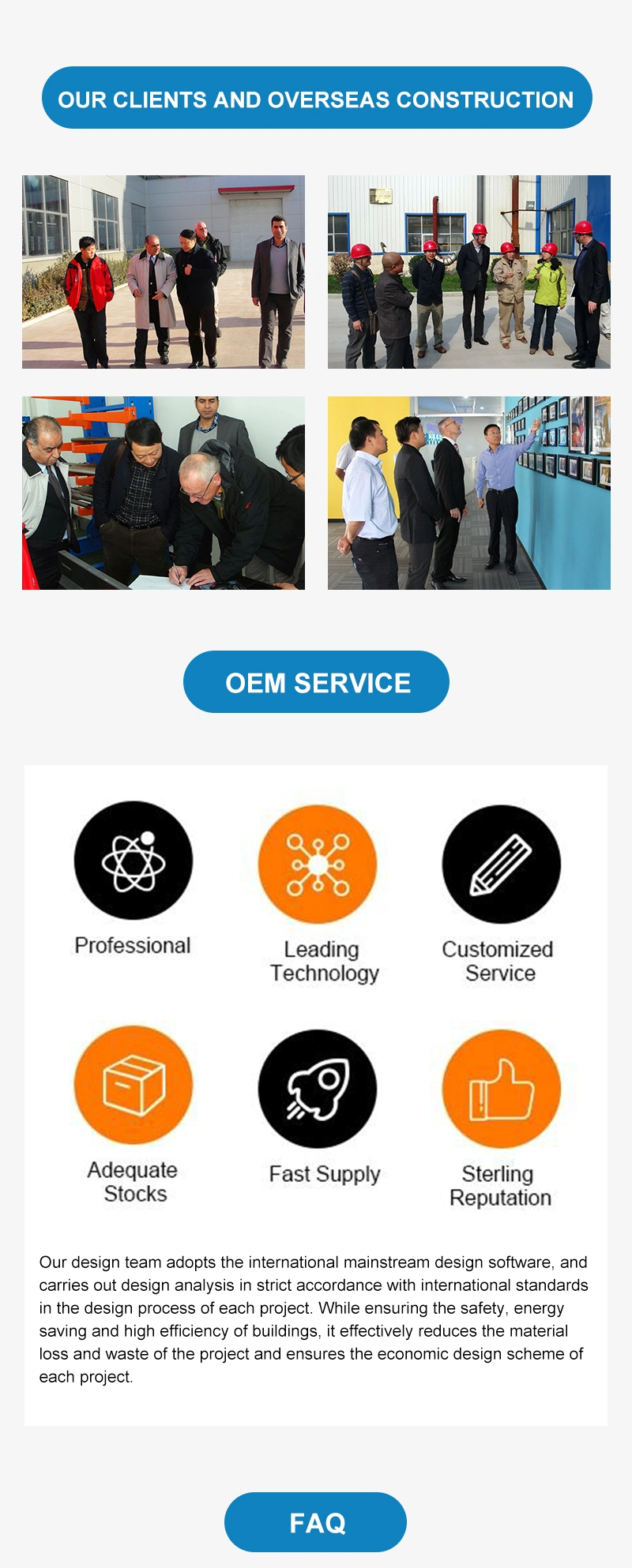 1) How about the delivery time of the steel workshop buildings ( made of steel frame ) ?
Reply: Usually, 5000SQM or 800tons steel building within 45-60 days after the order confirmed, also depends on the fabrication quantity.

2) What makes you different from other manufacturers ?
We believe our service department has the experience and knowledge to safely service your need for structural steel construction, such as industrial workshop, light steel warehouse, container house, steel workshop buildings ( made of steel frame ). We have trained service technicians who will be able to help your erection, and have been providing our customer's an effective service solution.

3) Can I customize my steel workshop buildings ( made of steel frame ) ?
Answer: We have as a wide variety of finishes and features that will satisfy your personal taste and needs. Please contact our sales to explain some detail you want to customize the warehouse.